The ultimate choice of restoratives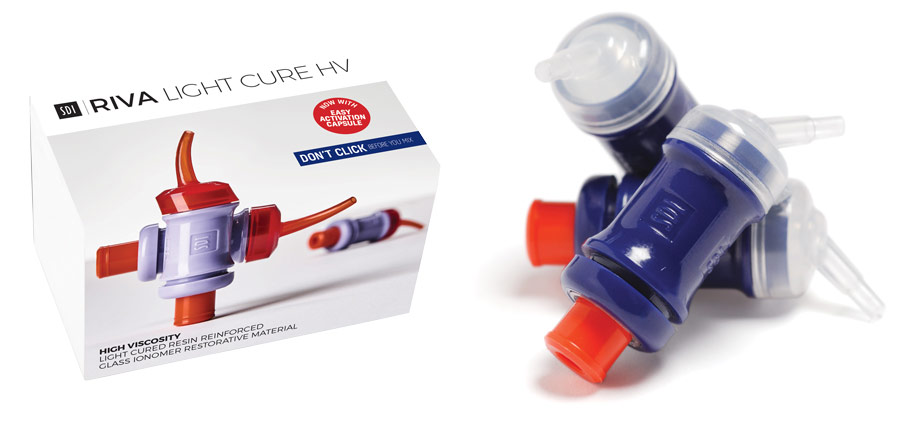 When it comes to treating cavities, gone are the days of simply reaching for the amalgam. As the EU regulations around the use of amalgam have started to restrict its use in the UK and with patients increasingly asking for mercury-free alternatives – now is the time to switch to the benefits of Riva glass ionomers.
Developed by SDI's glass technologists, SDI's proprietary ionglass™ filler is a radiopaque, high ion-releasing, bioactive glass used in SDI's complete range of glass ionomer products.
Superior strength
High polishability
Easy to sculpt
Does not stick to instruments
Simple shading
Low shrinkage
High gloss
Faster to place than amalgam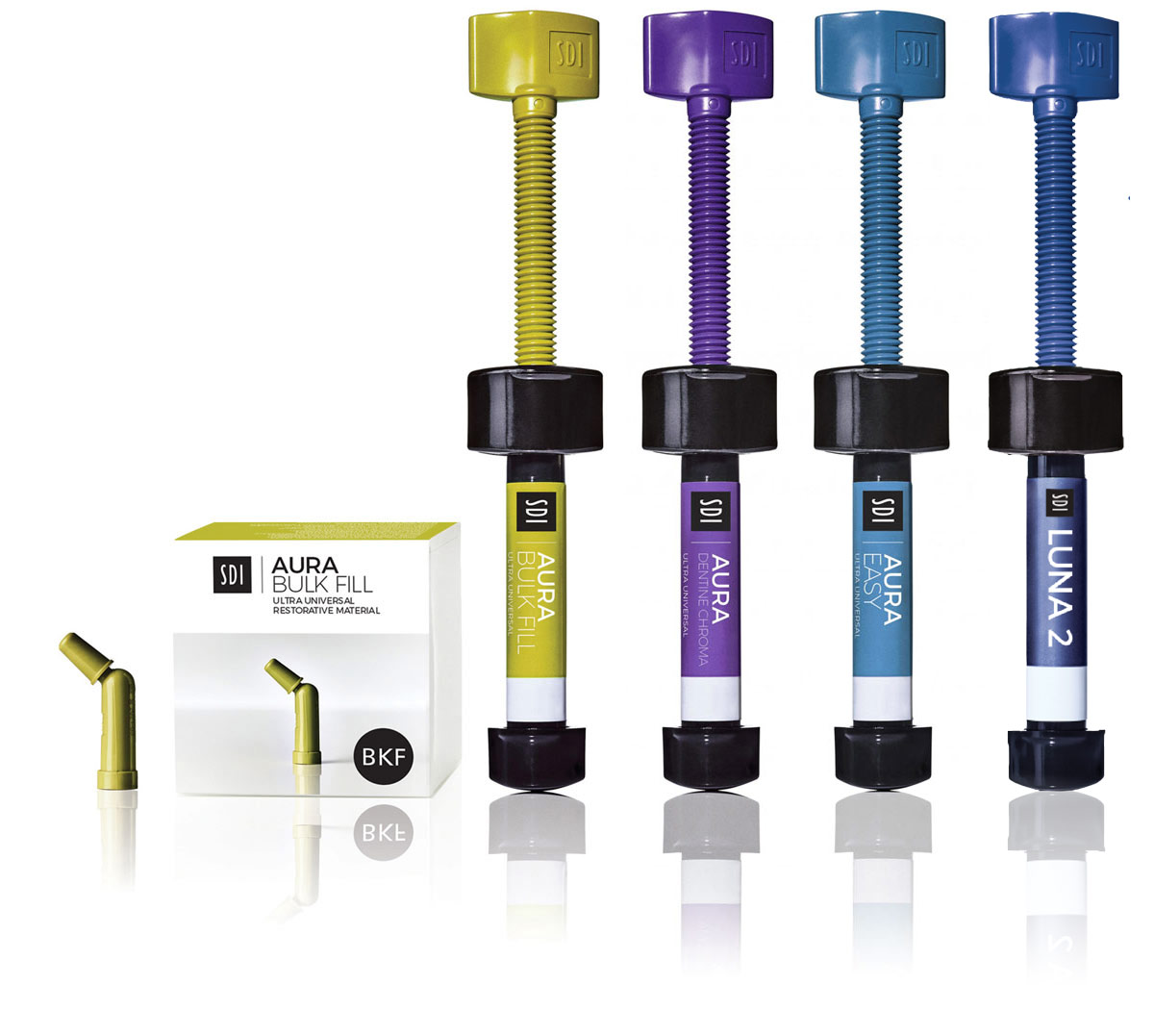 Aura is a simple and easy way to a beautiful smile – the logical, innovative restorative system designed to save time, every time. Aura offers superior strength and a non-sticky consistency that delivers a smooth high gloss finish. Holding its shape with no slumping Aura offers quick and easy placement in seconds.
Superior strength
High polishability
Easy to sculpt
Simple shading
Low shrinkage
High gloss